Implantology is a recognized, full-fledged method of replacing missing teeth with artificial tooth roots. These enable the insertion of crowns (fixed) or dentures (removable). Single, replaced teeth feel and function like your own. Bone resorption is stopped. The face retains its natural facial expression. With an implant restoration, neighbouring teeth are not ground down.
With regular care and check-ups, the results with implants can be as good as with your own teeth.
Implant system
We work according to the mimi method, not to be confused with " mini " implants, which are mostly made of grade v alloys (90% titanium), and are reduced in diameter. We use (grade iv 99% titanium) one-piece "champions-implants" made in Germany. These are biocompatible, without known rejection reactions or allergies.
The laser assisted minimally invasive method of (immediate) implantation allows immediate restoration and immediate loading.
The experience with one-piece systems is now based on 40 years of experience. From this, the mimi concept has been developed, which, extended by the laser support in our dental office, has proven itself since 2009 (approx. 3000 implants, as of 2021).
With us…
…One piece implant systems are placed through the mucosa in a single, virtually bloodless treatment step.
With the help of the co2 laser, an access to the bone is lasered. At the same time, the surface is decontaminated and sterilized. Minimally invasive keyhole surgery means: No gum flaring, no bone exposure, no suture, and is therefore entirely painless! This results in the best tissue preservation and regeneration. The principle can be compared to a wood screw, which compresses the bone laterally when screwing in the implant (not drilling), and results in significantly better primary stability. Therefore, the implant can be restored immediately and successively loaded. We take up the modern findings of surgical orthopedics, according to which bone requires a certain "bone training" in order to be able to carry out its natural remodelling processes optimally. Bone needs training just like a muscle. Inactivity results in atrophy and weakening. There is no swelling or pain because there is no large-scale injury to the sensitive skin of the bone. Everyone remembers a painful shin bruise where the periosteum is not protected by muscle. Some patients report a slight feeling of pressure, only on the day of implantation. If temporaries are needed or desired, they are not removable by the patient and are cemented in the same session. The definitive all-ceramic prosthesis is placed within one week, at the latest after eight weeks. For stabilization of removable dentures, the implants are connected to the existing denture on the same day.
Usually…
…Two piece, conventional, or classic implant systems are applied in two stages, meaning in two treatment sessions.
In the first operation, the mucosa is cut open with a scalpel and folded to the side. The actual implant is inserted into the exposed bone. The bone is primarily reamed to the diameter of the implant. The mucosa is then sutured again. After a healing period of several months, a second operation is performed to reopen the implant that has grown under the mucosa in the bone. Only then can the implant abutment be screwed on and used to attach a crown in a further work step. This be compared with a drilled hole in a stone wall. The dowel corresponds to the implant, and the matching screw to the implant abutment. However, this method involves system-related risks. Screw connections can loosen or break. The connection area (microgap) is tight during chewing due to suction and pumping movements, not bacterial toxins, so that inflammation (periimplantitis) can occur. Due to the previous mucosal opening, the nutrition of the bone via the periosteum is interrupted, resulting in a more difficult wound healing, with potential swelling. A relatively large implant diameter is required for a stable connection. In many cases, this and the large-volume reaming require additional bone augmentation.
Immediate implant
Immediate implantation is the insertion of an implant immediately after the removal of the natural tooth. The immediate replacement of the missing tooth root with an implant avoids bone loss. There is no need for bone augmentation or sinus lift. In only one session and with only one anaesthetic, the entire surgical part is completed, i.e. tooth removal and implant restoration. The gap created by the removed tooth is immediately closed in a visible, aesthetic zone by a fixed temporary resin crown. With the erbium yag laser application, implants can also be placed immediately in chronically inflamed bone. This decontaminates and sterilizes the tissue. Here, too, the total treatment time is usually one to a maximum of eight weeks.
Conclusion
Implantation without invasive surgery, thanks to immediate tooth replacement using the MIMI procedure. The associated above-average primary stability contributes to a considerable shortening of the overall treatment period.
Fixed teeth…
– with immediate temporary denture
– with immediate loading
– without waiting time
– without bone augmentation
– less time and material
– fewer complications, and therefore…
… last, but not least, more cost-effective than classical procedures.
The treatment time for fixed teeth is usually 1 week, for removable prostheses 1 day.
In today's society of "everything at once, in fact immediately », this approach is an absolutely proven and up-to-date concept!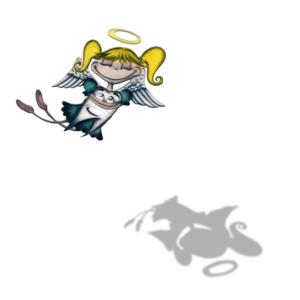 Miniinvasive
Dental office for minimally invasive dentistry...
...which enables a tissue-friendly and highly preserving craftsmanship.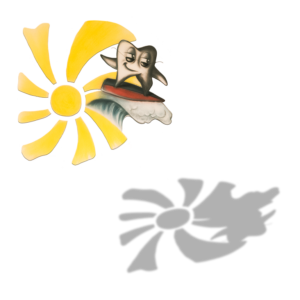 Laser
4 different wavelengths...
...and laser types contribute to a minimally invasive and reduced dental procedure.

Request an appointment
Please fill in this form and our manager will call you back.